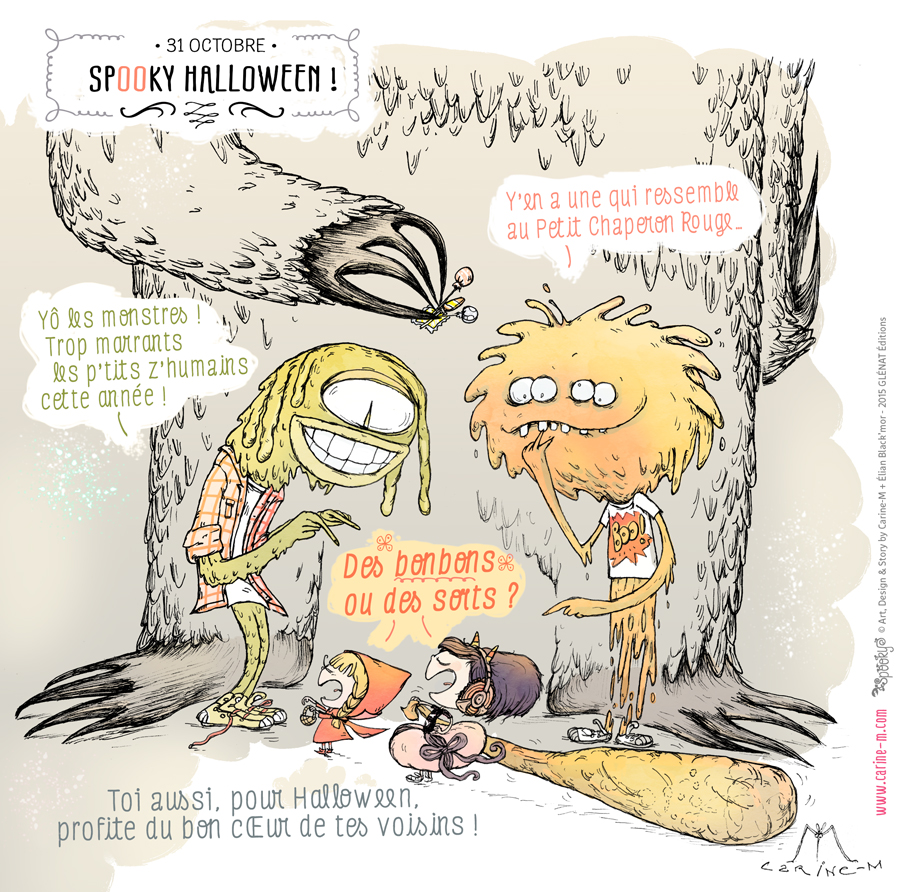 Demain le 31 octobre, toi aussi fais comme Spooky…
profites du bon cœur de tes voisins !
♡ ☠ ♡
Trick or treat!
Tomorrow October 31, you also do like Spooky … Enjoy the good heart of your neighbors!
xx Cold kisses! Carine-M
© Carine-M – Editorial CHASSEUR DE MONSTRES Magazine n°40, Play Factory – October 2015.